Buy Cherry Wine Strain
Buy Cherry Wine Strain, The newcomer in the world of CBD-strong cannabis, Cherry Wine CBD strain, is a powerful and safe remedy for many ailments. At the same time, it is one of the best pots for a fun evening with friends or some peaceful moments for yourself. Due to its exceptional level of the cannabidiol (CBD) concentration and low delta-9-tetrahydrocannabinol (THC) content, choosing Cherry Wine hemp you get relaxation for your muscles and energy for your mind.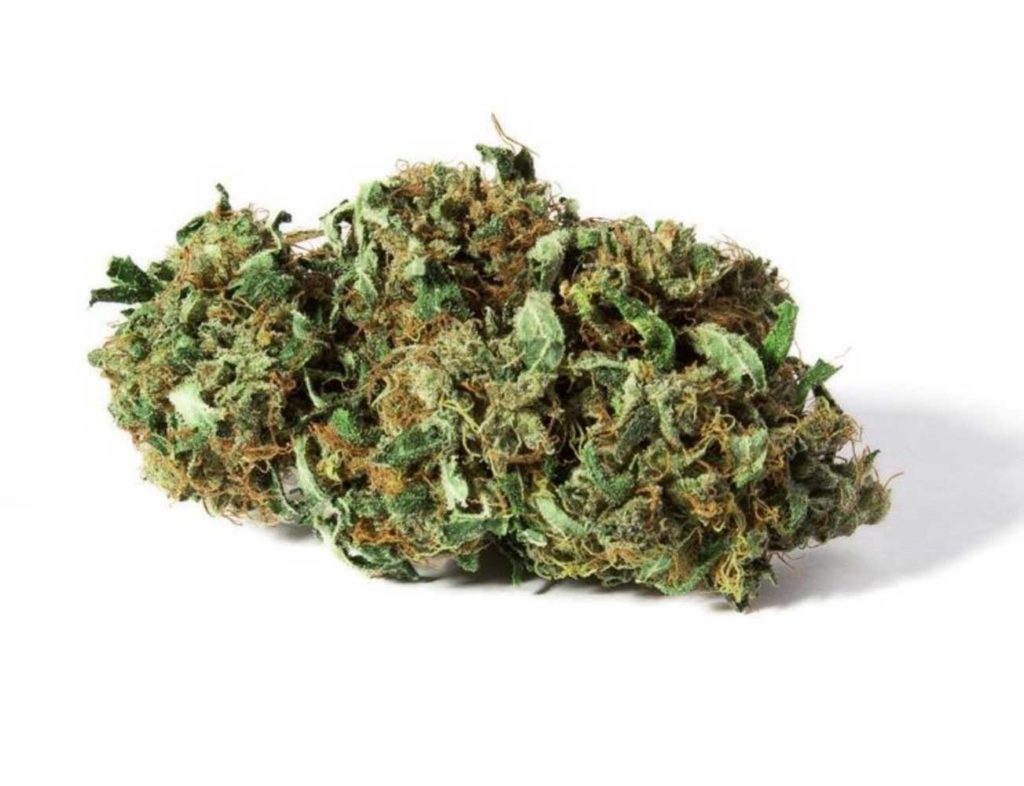 All you get from the Cherry Wine CBD strain — its powerful effects, excellent aroma and taste, quick onset, and wide range of uses — comes from its origins and chemical structure: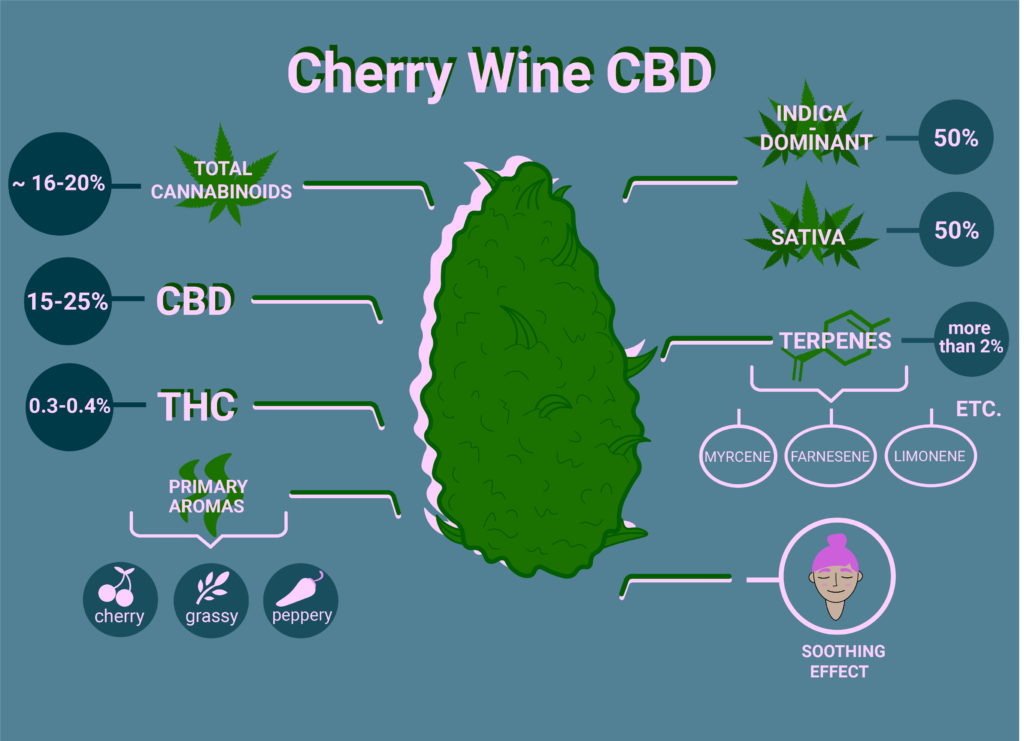 it is a balanced 50-50 percent indica-sativa hybrid;
total cannabinoids make from ~16% to ~20%;
CBD content — from 15 to 25%;
THC content — 0.3-0.4%;
total terpenes make more than 2%;
prevalent terpenes in order of amount: myrcene, farnesene, caryophyllene, limonene, pinene, humulene, and bisabolol;
prevalent flavors: cherry, grassy, peppery, hoppy;
main action: non-psychoactive, slightly more calming than evengizing.
Cherry Wine Weed Lineage
Two companies claim to be the breeders of Cherry Wine hemp. The website of Tree Of Life Seeds says that they are the official trademark owners of Cherry Wine, according to them this cannabis strain comes from Arkansas. At the same time, another company from Colorado, High Grade Hemp Seed Co, tells its own Cherry Wine CBD story — it was cultivated by Bodhi Urban, the founder, in 2015.
However, both narratives agree with each other in all other points. Cherry Wine CBD cultivar is a child of two popular strains — The Wife and Charlotte's Cherries. The former is a product of 303 SEEDS, a famous high-CBD resin-rich hemp with the undetectable level of THC. The latter parent, male Charlotte's Cherries flower, brings its sweet cherry taste and remarkable CBD vs THC ratio — up to 50:1.
Cherry Wine CBD Exterior and Consistency
Cherry Wine review would be incomplete without the appearance description. The plant is rather tall with abundantly springing flowers. The flowers of Cherry Wine strain are very beautiful and have unique outlook. They yield many nugs that are different in size and color. .......
The buds are from very small to medium, mostly green, but with red, golden, amber, or peach-colored veins of tendrils and pistils. Fluffy buds are blanketed with the translucent yellow, green, and red coat of hairs. They look like covered with the silver thaw due to the tiny crystals that sparkle all over the Cherry Wine hemp flowers.
You'll find next to zero seeds in the Cherry Wine buds, which makes it more attractive for those who like to use maximum of the hemp weight. Nugs are moderately thick, easy to break up with fingers. Multiple crystals are sticky and oily. when holding the nug in your hand, your first impression will be gluey and malleable.
Cherry Wine CBD Aroma
Cherry Wine CBD pot is definitely named after its unique smell. The first and the strongest fragrance you feel is sweet brandied cherries. This enticing scent will make you want to make another whiff, and then you'll hear the notes of cheese, pepper, fresh grass, and pine.
Cherry Wine Taste
Taking its lead from the fragrance, the taste of the Cherry Wine opens step by step and pleases your senses at every stage. You'll feel berries, citrus fruits and chocolate in your mouth, with hoppy and elderberry afterbites and hints of rose flowers.
Cherry Wine Cannabis Effects
Common indications of the Cherry Wine medical weed include:
depression;
stress;
anxiety;
insomnia;
appetite loss;
acute and chronic pain;
asthma;
epilepsy;
muscle spasms;
nausea;
inflammation, etc.
Cherry Wine does not produce any psychoactive effects, thus you keep clarity of mind with full body relaxation. You don't get high, staying focused and mentally active.
At the same time, all agitation and stress go away right after the first whiff of Cherry Wine CBD marijuana. A little after you'll get rid of pains, muscle soreness, and physical fatigue. Meanwhile, your mood will be elevated, with the slight feeling of euphoria, but without drowsiness and losing control. The best thing in Cherry Wine CBD weed is that it is well-tolerated even by those who smoke their first joint.